meemobunny
just to be on the safe side, i'd consider this entry to be
non-worksafe
(for those of you who like to browse lj and watch anime *coughcough* during work ;)).
remember
this
picture? that's the one that broke my scanner and i had to take a photo of it with a really old camera. so i scanned it in today (no damage to this scanner, thankfully XD) and did some touch-ups in photoshop.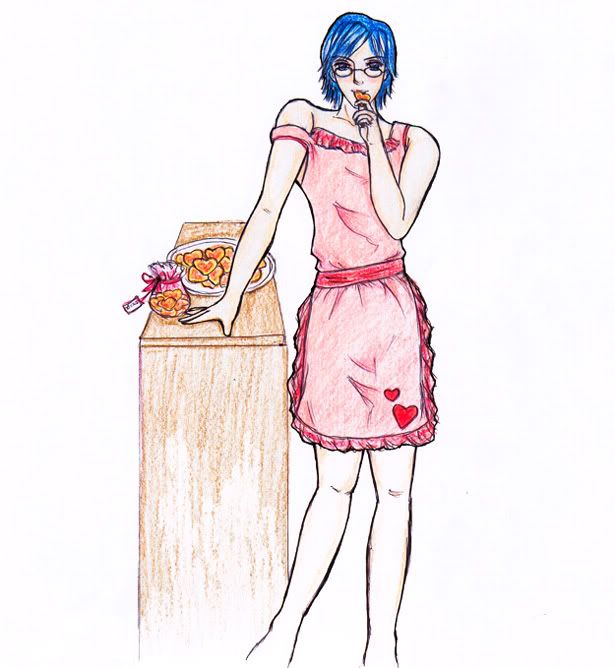 since twincest seems to be so popular, i did a sketch of hikaru and kaoru. warnings: nothing suggestive, but some nekkidness, and a teeny tiny spoiler for episode 5.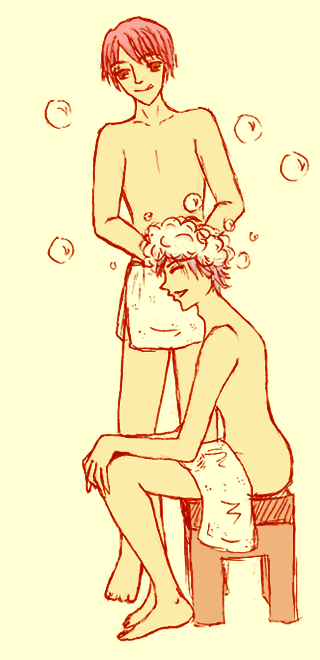 hikaru helps kaoru wash his blue hair dye out, isn't that sweet? :D (hikaru's hair is still supposed to be pink, but i'm not sure how noticable it is)
one day, i'm going to learn how to CG properly! i think i've been saying that for the past two years...
i need to practise my chibi-drawing skills (for various reasons i won't get into here XD). so...i'm up for requests! just comment with the fandom, character/pairing, a scene/object/whatever (optional) ...you know the drill. :D
i doubt there'll be a whole lot of requests, but just in case, i'm going limit it to the
first five
requests (for the time being, anyway).